With much of the UK still suffering the effects of the economic recession, crimes committed against businesses have increased almost exponentially in recent years. The most common types of crimes businesses face are theft and vandalism, and this article offers some tips for how small businesses can help to protect themselves from these dangers.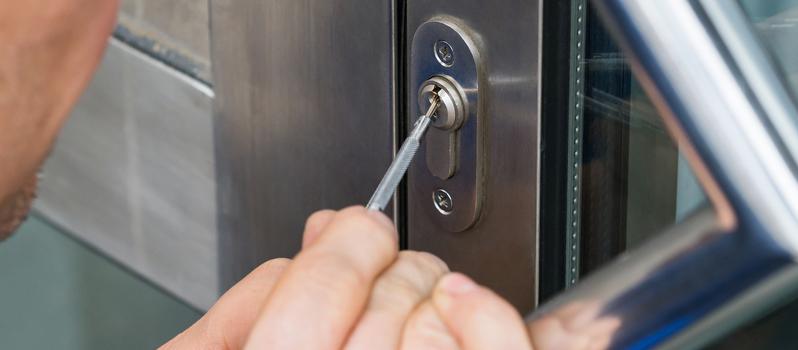 Shops, Restaurants and Offices
Most shop fronts have large glass windows which serve to attract the interest of passing trade, but these can also be a vulnerability that burglars or vandals can exploit. For this reason, it is often a good idea for these businesses to protect their glass with metal shutters, which can be pulled down and padlocked shut overnight, making it much more difficult for anyone wanting to break in or cause damage under the cover of darkness.
CCTV and alarms systems are now a key part of business premises security. Merely the presence of a CCTV camera mounted on a wall can be enough to deter thieves, and the footage it captures can come in useful for identifying the perpetrator if an offence is committed on the premises.
Specialist advice should be taken before putting into place any business security systems. A locksmith or alarm fitter will be able to tell you what you need to keep your premises secure, and make sure what they offer is at a recognised industry standard.
Vans
Many tradesmen have no fixed business premises, but instead own a van to take them and their tools to jobs in various locations. These can be just as vulnerable to thieves, and in fact one of the biggest crime increases in recent years has been in incidents of crime targeted at vehicles.
The most obvious tip for van security is to ensure it is always locked when not in use, and that nothing valuable is left inside for long periods of time. Many vans now carry stickers which state that nothing valuable is left in there overnight, and these may go some way towards deterring some thieves.